The story of the Anglican Church in Sabah is intertwined—as it is for most churches of the Anglican Communion—with the story of British presence and activity in the area of its ministry. During the era of Colonialism in which European powers extended their influence across the globe, the Church of England's position as the established church in England meant that whenever British subjects landed on foreign shores and remained there for a sufficient length of time, chaplains and missionaries of the Church of England were soon to follow and lay the foundations of a local Anglican Church. For the Diocese of Sabah, its genesis lies in the work of Anglican servants of the Lord Jesus Christ in what is today the Malaysian state of Sabah, but which was at the diocese's beginning called North Borneo.

Early Days in Labuan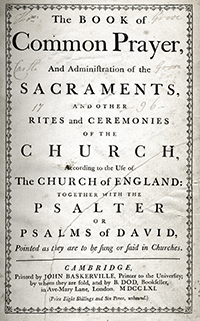 If we are to focus on the churches which are today part of our Diocese, then our tale begins in 1846 with the British acquisition of the then-uninhabited island of Labuan—a Federal Territory of Malaysia since 1984 but still part of the Diocese of Sabah. As there was no resident Anglican priest on the island, the Lieutenant Governor, John Scott, was given authority by the Bishop of London to perform burials and weddings using the 1662 Book of Common Prayer (BCP). It is quite certain that, as an Anglican, he would have also worshipped using other BCP services such as Morning and Evening Prayer, either privately or with others. Thus it was that Anglican services in our present Diocese began with not a trained missionary but rather a faithful layman.
Revd Dr Francis Thomas McDougall, a priest, physician and surgeon, was one of the first group of Anglican missionaries to arrive on the island of Borneo in 1847. He laboured in the ministry from his base in Kuching, and on St Luke's Day, 18 October 1855, was consecrated in Calcutta as the Bishop of Labuan and its Dependencies. Bishop McDougall continued to operate, however, from Kuching, the title of his bishopric being due to the Church of England's practice of only setting up a diocese in a Crown possession, which Labuan was, while the Kingdom of Sarawak under Rajah James Brooke was not. The first church in our Diocese, the Church of Our Holy Saviour, Labuan was built under Revd J. Moreton and consecrated by the bishop on 18 December 1866, although there is evidence of a congregation worshipping there since 1850.
Landing in Sandakan
Various trading companies of American and Hong Kong origins had been involved in obtaining and trading land rights in Northern Borneo from the Sultans of Brunei and Sulu beginning in 1865. In 1878, Baron Von Overbeck, the Austrian Consul in Hong Kong, and the British entrepreneur Alfred Dent, gained territorial possession over what became British North Borneo, administered by their British North Borneo Chartered Company. In order to indicate his new ownership, Von Overbeck appointed Mr W. B. Pryer, an Englishman, as "Resident" of the East Coast. Pryer arrived in the area in 1878 and founded Sandakan in 1879. A devout Anglican, Pryer sent word to the Bishop of Labuan requesting ministerial assistance. Bishop George Frederick Hose was not able to make the trip to Sandakan until 1884, but in 1883 he sent Ah Leng, a proficient catechist, to minister to the Chinese Christians there. On his way to Sandakan, Ah Leng stopped over in Kudat, where he was received warmly by the Christian Hakka settlers of various denominations. Hence, by God's providence working through human circumstances and limitations, the first trained teacher of the Anglican faith in North Borneo was both a layperson and a non-European.